This post is part of a new series at MobLab called Conversations with Educators. The first person I thought to interview was the man who introduced me to games and decisions at FSU: Tim Salmon (he is now at SMU). He is a prolific scholar, serves as Co-Editor of Economic Inquiry and associate editor of several other academic journals. He is on the Editorial Board at Experimental Economics. His honors and awards are numerous. Among his many great qualities he is (clearly) altruistic because he agreed to answer some of my pesky questions.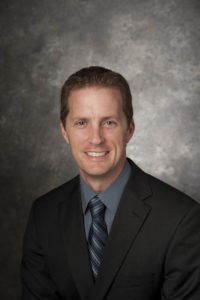 Q: In what class(es) do you use MobLab?
A: I use Moblab when I teach undergraduate Game Theory and when I teach Managerial Economics for our Master's program.
Q: What attracted you about MobLab that you decided to use our technology in your class?
A:It was the ease of doing experiments/demonstrations in the classroom. Using other technology I would have to take classes to computer labs to run them through experiments or do ones that I could run using pen and paper. That meant I didn't end up doing many for my classes. Moblab made it much easier to conduct a greater variety of exercises in class.
Q: What have the student reactions been?
A: Student reaction is always positive. It gets students invested in and thinking about concepts in ways they didn't before. Seeing a lecture about supply and demand theory often leads to students seeing the concepts as abstractions that couldn't possibly have anything to do with real decisions. Going through an oral double auction reveals the power of that simple theory to predict what the students themselves just did. When teaching basic matrix games, students often have a hard time seeing how to read the matrices and think about what a best response is. Well, they do until they are actually playing the game with someone else. Then it becomes intuitive and clear what is going on. There is no faster way to have a college student learn something than have them play a game where the concept is important to the game.
Q: Do you have a favorite MobLab game to play with students?
A: My favorite use of Moblab is taking students through first price, second price and ascending auctions. This is a topic I lecture on regularly and I found that just explaining the theory to students always failed to have much of an impact. It was also very difficult for students to really understand why it is optimal to bid true value in a second price auction or in general to realize that the way you bid should depend on the rules of the auction. They thought that auctions are auctions and you always bid the same way. Again, when you have them actually bid in auctions this changes. They figure out the optimal bidding strategy in ascending and second price auctions very quickly and then also better appreciate why bidding in first price auctions is different as well as much more difficult. I think it helps to make students much more sophisticated in how they participate in other online auctions and to realize the importance of institutional rules. With Moblab, I can get the students to appreciate the issues at a much deeper level than I could with straight lecturing.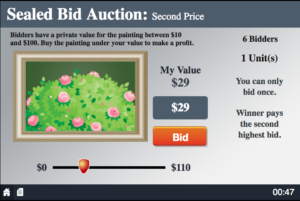 Q: What is the best/worst and easiest/hardest part about teaching with games in class?
A: Best part is clearly the increased connection to and understanding of the material the students form. I'm not really sure there is a worst part. I suppose for many instructors it might be trying to figure out how to adjust their lectures to include these types of demonstrations into their plans. I think the default expectation is that you have to give up something to do these types of exercises by perhaps diminishing the breadth of a course. I find that if anything it generally speeds up learning for the students and allows you to cover additional as well as more advanced material due to the depth and speed with which the classroom exercises enhance understanding.
Q: What advice would you give a new instructor who wants to use games in their class?
A: Give it a try. You will be surprised how much your students like it. Not only will you find them more participatory in the classes you use Moblab but it will make them more willing to ask questions and participate in discussions in your other lectures as well